Wear a crash helmet if visiting a lady who is not your wife.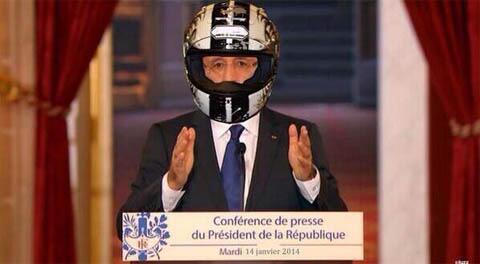 Picture thanks to Guido
Its a jolly good disguise but also protects one from the domestic rolling pin attack that this type of behaviour can attract.
Matt in the DT is way ahead of the game
I also seem to recollect alleged tales of Mrs Farage some years ago at a UKIP event on HMS Belfast searching the WWII cruiser from stem to stern. Who or what was she looking for?
Click below for how its playing in the Far East
http://www.youtube.com/watch?feature=player_embedded&v=GndwWtunSZQ