I think the picture below sums Cameron's renegotiation up,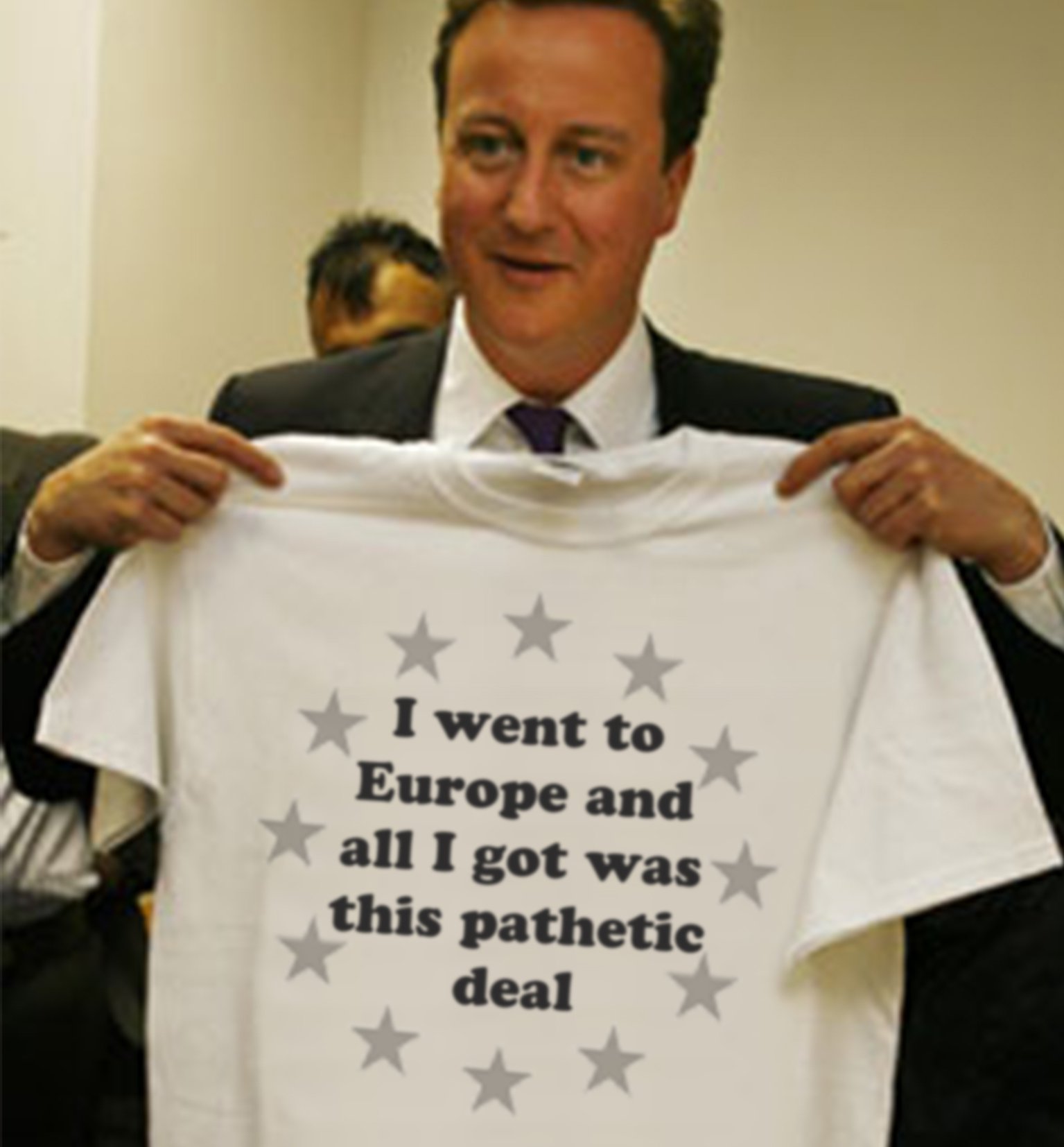 I can't remember a PM getting such a bad press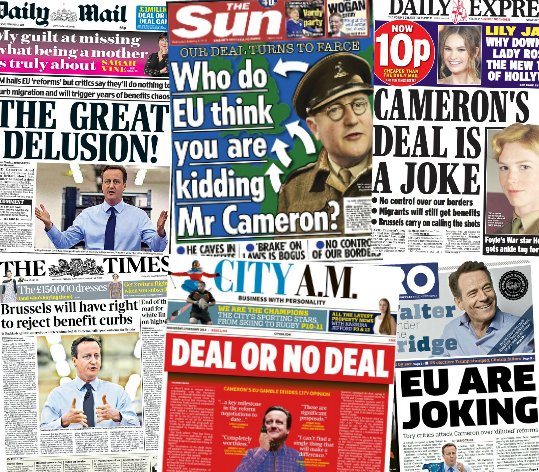 The prize must go to the Sun's Capt Mannering Cameron front page cashing in on the soon to be released film rehash of the Warminster on Sea platoon. A bit insulting to the real Capt Mannering who was a true patriot something you could never say aboy smarmy Dave.
This is the section of the 2010 Conservative manifesto that Steve Baker was asking the Prime Minister about
Seems pretty clear that Dave did not deliver on these manifesto promises. Still the place seeking Tories will swear black is white to get their bums into ministerial limos.
Cameron's Tusk EU press release makes Neville Chamberlain's 1938 bit of paper look a good deal.
Peter Lilley and Jacob Rees Mogg cut Cameron apart in the Commons today. Boris and Theresa are sitting waiting to see how the wind blows. If there is a real grass roots revolt against Cameron this weekend they will quickly jump on the bandwagon.
Dave's attempt to hoodwink the ordinary people may force his resignation. He has been rumbled. His brake won't pass the MOT.
The whole debate is here
http://parliamentlive.tv/Event/Index/a8519088-8f4c-4b92-90ab-5bebaf6099e9