Read
https://www.thesun.co.uk/news/opinion/1272543/brexit-is-a-once-in-a-lifetime-chance-to-escape-a-burning-building-we-should-take-it/
Then look at todays front page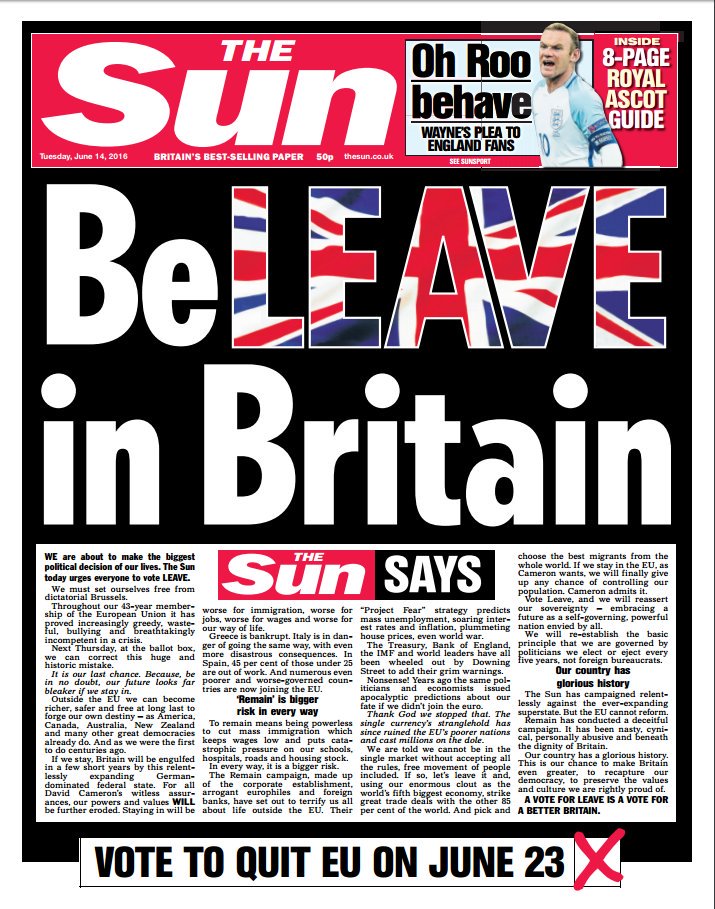 The Sun only backs winners. Cameron and Osborne are toast.
I quote
"This is our chance to make Britain even greater, to recapture our democracy, to preserve the values & culture we are rightly proud of"
Sun: "Vote Leave, and we will reassert our sovereignty - embracing a future as a self-governing, powerful nation envied by all"
#TakeControl