Career politicians are repulsive. They are in love with themselves and their own importance. They despise ordinary people with whom they consider they have have nothing in common.Here isa composite of these 11 traitors.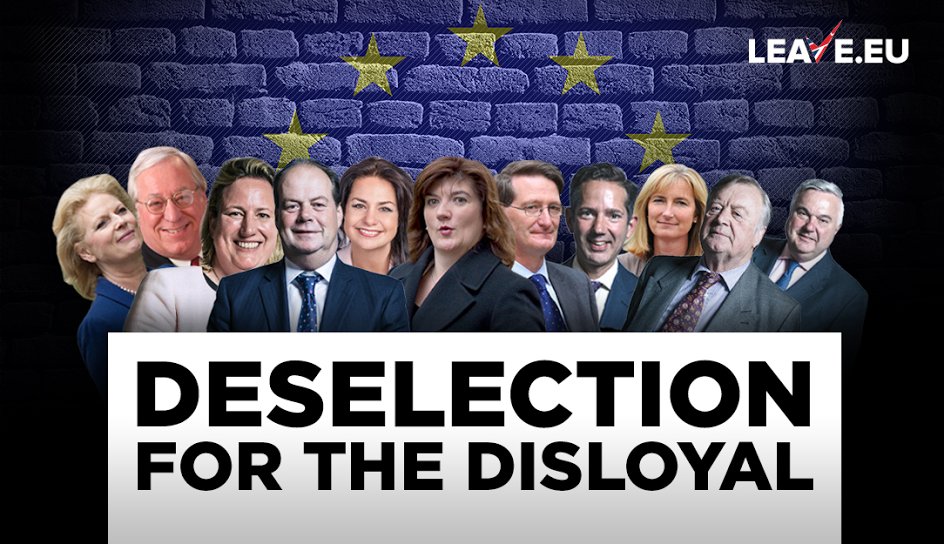 I call them traitors for two reasons. |They are giving succour to our countries enemy, the EU, at a time when our PM, Mrs May is fighting hard with the EU to get the best trade deal she can for our country. I am no fan of T May but I have no doubt of her patriotism. or love for our country. I have no doubt Gieve and his chums love the EU more.
Second and more significant is that they are all except two near Nottingham, Clarke & Soubry are from the South of England. Nottingham is not that far North! They are betraying the North of our country. MPs talk about a divided country. It starts right here with these 11 traitorous MPs
They have given Jeremy Corbyn a huge victory that his Momentum supporters will fully exploit..Corbyn is just a useful fool for these hard line Trots.
Dominic |Grieve, Beaconsfeid, 49% Leave
Anna Soubry, Broxtowe, 52.5% Leave
Ken Clarke, Rushcliffe, 41.4% Leave
Nicky Morgan, Loughborough, 50% Leave
,
Antoinette Sandbach, Eddisbury,, 52.2% Leave
Stephen Hammond, Wimbledon, 27.3% Leave
Heidi Allen, South Cambridgeshire, 38.4% Leave
Bob Neill, Bromley and Chiselhurst 49.6& Leave
Sarah Woolaston, Totnes, 54.1% Leave
Johnathan Djangoly, Huntingdon, 53.4% Leave
Oliver Heald, North East Hertfordhire, 51.4% Leave
They remind me of the Cambridge spies, Blunt, Burgess, Philby, Maclean ,all Southern English who disparaged the Northern working class.
They all also seem to subscribe to the E M Forster dictum
'If I had to choose between
betraying my country
and betraying
my friend
, I hope
I should
have the guts to
betray my country
.'